I loved my session with Courtney! She did a beautiful job on my photos for my boudoir shoot and was super fun and energetic to work with. Had lots of great suggestions that helped make my photos beautiful! Thank you so much, it was a pleasure working with you!
I did a boudoir shoot & started out feeling very nervous and unsure of myself. Courtney however, made me feel relaxed and comfortable throughout the session and I had so much fun working with her. Courtney is an amazing photographer who has an eye for highlighting and capturing a Pearsons beauty. She made me feel beautiful and sexy and produced these images which are natural and tasteful. The final photographs were stunning! I would highly recommend Bare Photography for any of your photography interests.
Courtney from Bare Photography is such a wonderful person who genuinely cares about you and making sure your photos are perfect and exactly what you want. She created the most natural photos and we've never felt more photogenic. We've had many compliments from family, friends and other acquaintances regarding Courtney's work and we wanted to pass along a big THANK YOU! Our photos turned out incredible, and we are more than happy. Thank you Courtney!
Courtney was amazing to work with I immediately felt comfortable with her. It was like hanging out with a girlfriend. Her and her team were easy going and made me feel beautiful from start to end. Courtney added some of her personal items to my photo shoot and I'm so glad she did. Even photos that I was picky with she went in and did her phot magic to make sure each one was perfect. I needed up with gorgeous pictures and I will definitely be going back again to do more! I would recommend Courtney over and over again!
I can guarantee you will have so much fun working with Courtney. She is so creative. I've had the pleasure of hiring her three times now. I had boudoir photos taken. Best experience ever I was so nervous at first. She made me feel like a super model and look like one. I def recommend getting your hair and makeup done by Courtney hands down the best. I had an outdoor shoot taken and I had so much fun her ideas for poses turned out great. I also had photos taken with my pup again so fun she has tons of props to assist with great photos. Next I plan on hiring her for a friends bachelorette. Ask her about the mini books she can have made such an awesome idea for a keepsake. Can't wait to see my book I had made recently she allows you to pick the photos and the order and colours. I totally left it in her hands I know what ever she touches turns out beautifully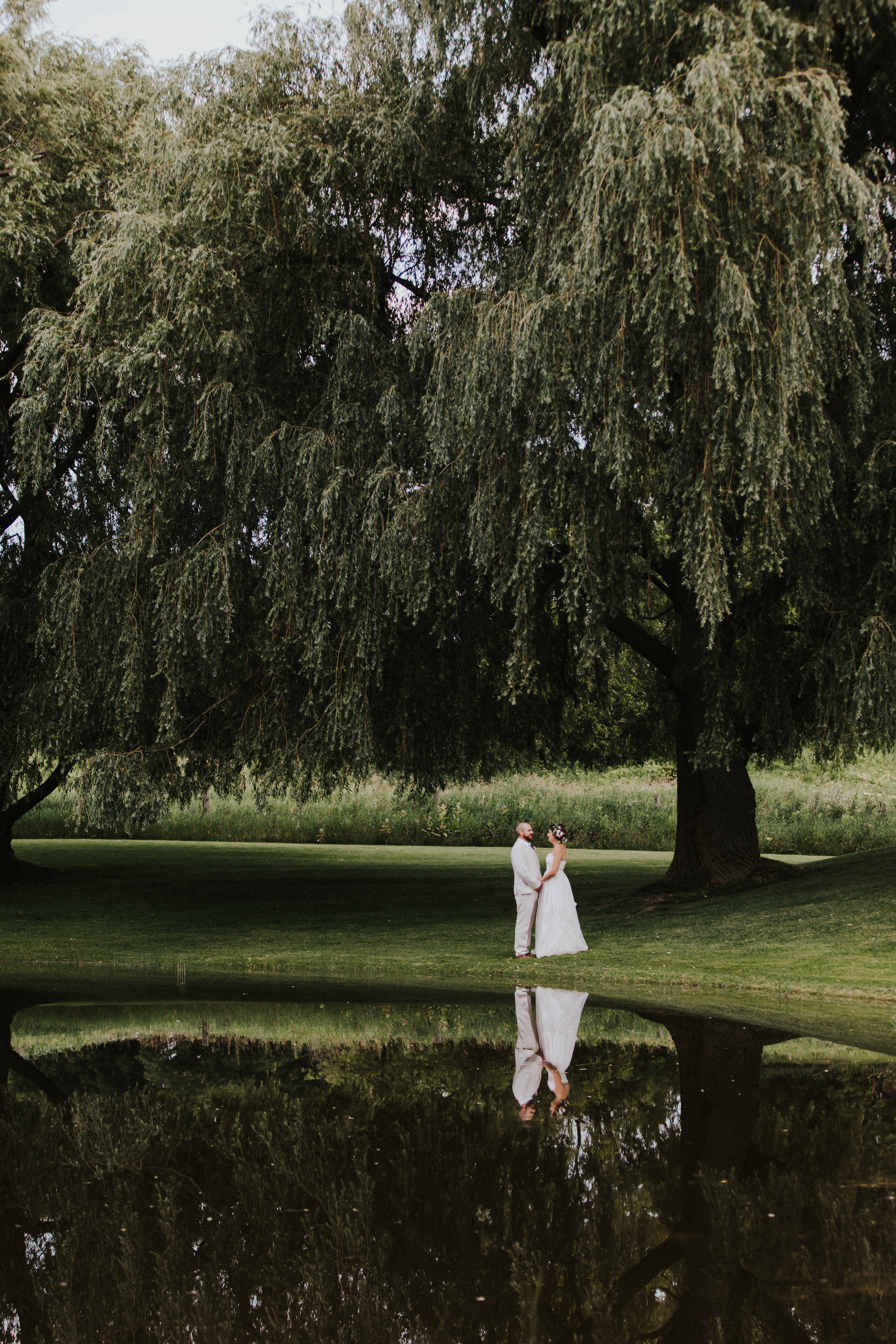 We came to Courtney with a couple months notice to capture our surprise wedding! She managed to work us into her schedule & was AMAZING! She was able to catch our family & friends reactions perfectly and all of the amazing moments throughout the evening.
We couldn't have asked for more in what we wanted out of a photographer! The quality and moments photographed from our wedding and engagement are exceptional. Courtney is very professional, fun, creative, reliable and really listens to what you are looking for as well as provides guidance based on her expert eye. We would recommend Bare Photography to anyone that is looking to capture incredible candid moments and a variety of quality photographic memories that you will cherish forever.
Words can not begin to describe our experience with Bare Photography! From our engagement session right through to our wedding you have made it an unforgettable experience!!! Every time I see our engagement pictures I still can't believe that it is actually us. You helped capture moments I never knew you could! You also helped make it happen when I didn't think it would ❤. I don't even know where to begin for our wedding!!! There were so many shots I had in mind and you made sure you got them, but made them even better than I could have ever thought! And with such a big family, you helped hammer through each and every person in order to have them for years to come! Not only are your ideas amazing, but you helped us all in such a caring and supportive manner on how to pose and what to do. Our weather was perfect. Then it started to rain... Courtney made sure that our wedding party was covered as she was a trooper our there the entire time in the rain trying to help make the process continue! Going back to rain, Courtney also talked me through being prepared for the weather which I would have never thought about. So, I listened to her advice and went and got matching umbrellas that would be nice if we had to take pictures in the rain. I am so glad she told me because the pictures with our umbrellas look freakin amazing!!!! You captured the most important moments on our most important day! For that, we can not begin to thank you enough! You were the best person for the job! You went about and beyond of being our photographer! You even solved a HUGE wedding mishap and made sure nobody even knew what happened just to save stress and worry. We can not thank you enough and are so looking forward to seeking our pictures!!! You ate truly talented in more ways than one! I will not hesitate to give out your name and number 100 times over!!! Love you!!! ❤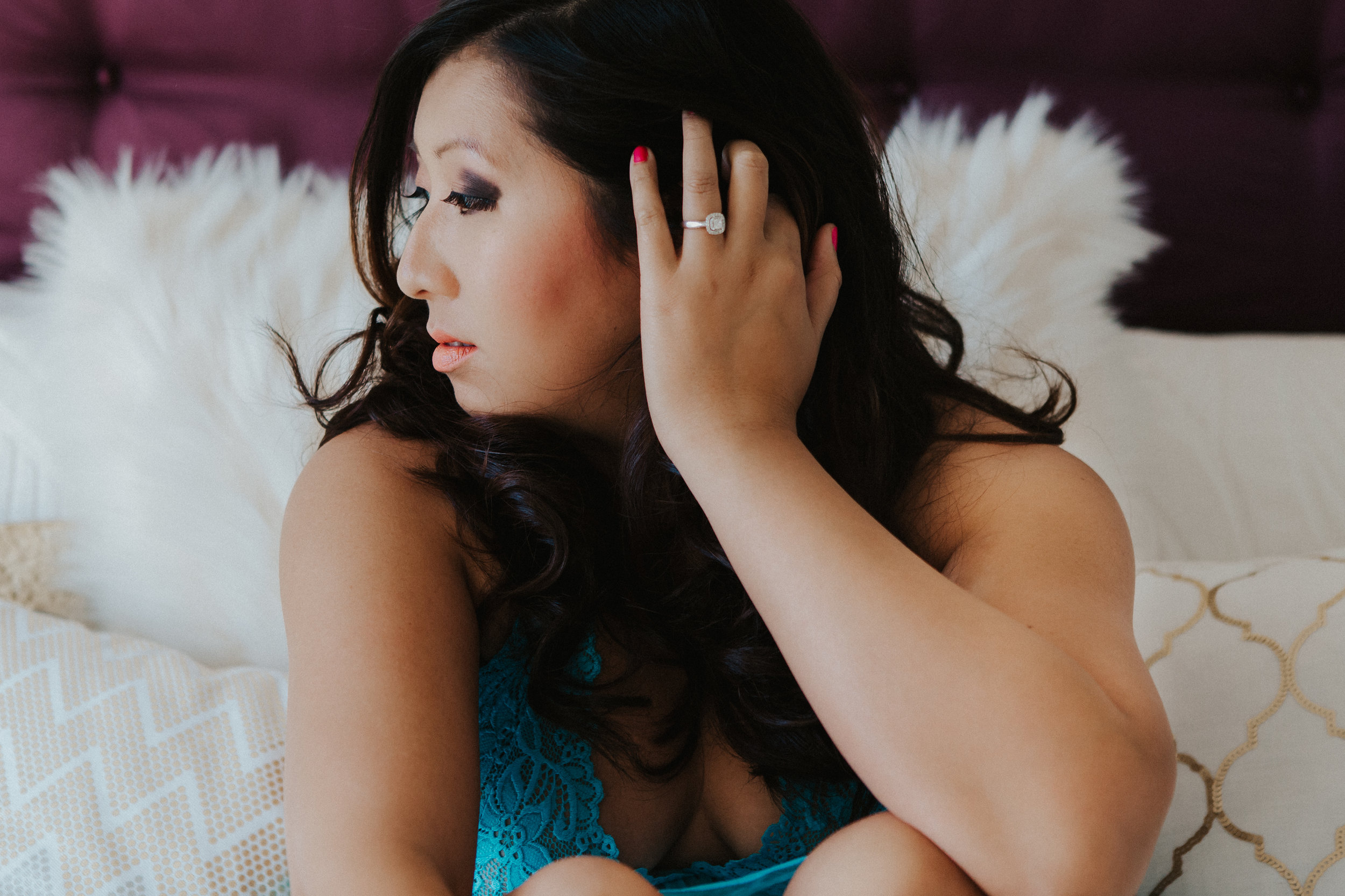 We're used Bare Photography twice now, and we couldn't be happier! My first experience was with a boudoir shoot! Courtney made me feel so beautiful and sexy, the pictures turned out better than I could've imagined! It was a wedding gift for my husband and he LOVED it!! My second experience was for a family shoot. Again she was amazing from the beginning, helping us decided on location and clothing! She managed to get shots of our 9 month old son and crazy dog BOTH looking at the camera. Absolutely priceless!